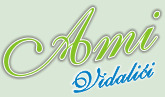 Apartments "Ami"
Owners:
Dijab Suljo & Mesudija
Vidalici 35
53296 Zubovici
Island of Pag, Croatia

Phone:

+ 385 (0)53 664 098
+ 385 (0)98 98 93 358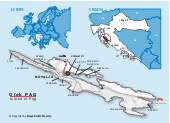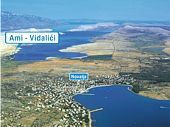 Apartments "Ami" is placed in a small apartment village Vidalici, 4 km from Novalja away. Our house lies by the sea (30 m) and has got 4 apartments type 2+2 for four persons. All apartments have air condition, SAT/TV balconies and direct or partial sea-view. Within the object there is also an open-air barbecue.

Our facility is open during the whole year, and in the period from 01.09.-25.06., the price of the apartment is only 30 € per day.
Photo gallery 1 - Apartments Ami, Vidalici

Photo gallery 2 - Apartments Ami, Vidalici

INFO : Apartments Ami, Vidalici, Island of Pag
» Accommodation

4 apartments

» Apartments' type

4x typ 2+2

» Equipment of apartments

tv/sat, air-condition

» Parking area

available

» Category

* * *

» Balconies with a direct or partial view of the sea

» Sea / beach

30 m

» Novalja

4 km

» Restaurant, Pizzeria, Shop
50 m

» Extra

Grill, Internet, Barth

APARTMENT
PERSON
01.09. - 25.06.
25.06. - 01.09.
with direct view
of the sea

4
35 €
55 €
with partial view
of the sea
4
30 €
50 €
* Complete sum for accomodation you pay on arrival
* Check out till 10 h, check in after 12 h
* Air condition - 6 € per day
You can send all your questions and reservations
by contact form or email

CONTACT - Apartments Ami, Vidalici, Island of Pag